The conventional belief is that hardwood is always better than carpet. Today, some people placemats over their hardwood flooring, and we also have people who choose either of the two options for specific reasons.
Depending on the type of home design, carpet, or wood may provide the best finishing touch that will increase your home's value. You may want to consider certain factors when deciding whether to go for carpet or wood on your stairs.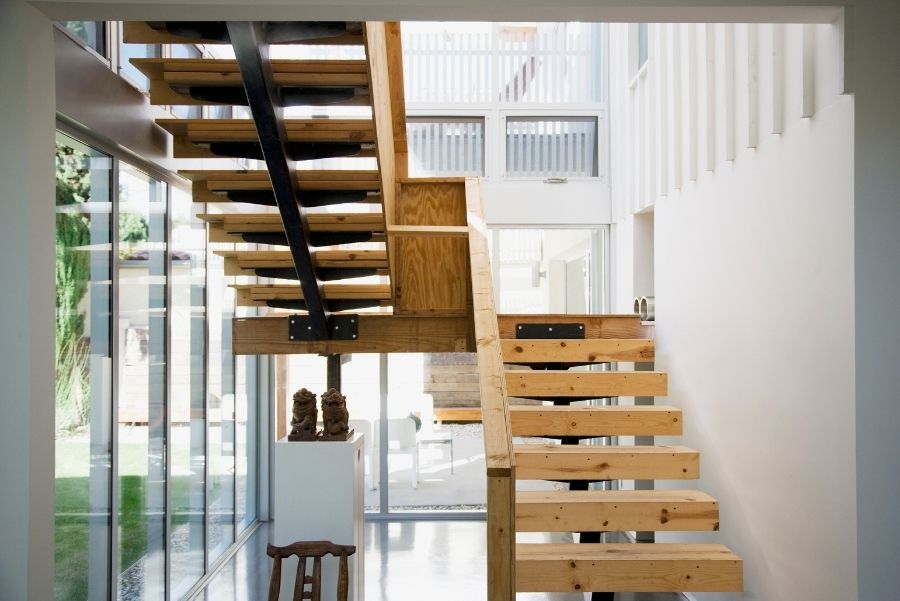 Cleaning
When it comes to cleaning, wood on stairs is far better than carpet on stairs. Wood application on your stairs comes with low maintenance because wood collects less dust than carpets. Cleaning of hardwood floors often involves sweeping and mopping.
If you must install a carpet on your floor, it should be a low-cost option because it is easier to clean than the high-pile carpets. Carpets will hold more allergens, dust, and skin cells. You will need to apply a high-quality vacuum to remove such materials.
Resistance to Wear and Tear
Wood on stairs can resist wear and tear longer than carpets. However, if you have pets, you may want to consider carpets on your stairs in place of your delicate hardwood. High human and pet traffic may wear and tear your carpets quickly. In the area of shag carpet, you should consider carpets with densely-woven fibres as they resist wear, tear, and debris more.
Regarding wear and tear, both wood and carpet have their pros and cons, and it all depends on the texture of the material you choose.
Sound
Carpets are known to provide better insulation against sound. A right carpet can absorb up to 10 times more sound than hard flooring on your stairs. A carpet may help you create a quiet environment more efficiently than a wood cover on stairs. Creaking and stomping sounds are associated with wooden stairs.
Cost
Costs will depend on how long-lasting a material is. If you have the right hardwood floor on your stairs, for instance, it can be more comfortable and cheaper to refinish such. Keep in mind that hardwood will cost twice as much as an original carpet, but maintenance may seem less expensive in the long run.
Carpet costs less than hardwood, though. It gets replaced much faster than hardwood. You will need a professional installer to help you choose the right carpet or wood to be installed to achieve the best result.
A maintenance routine can extend a carpet's lifespan even though it doesn't last as much as hardwood flooring on stairs.
Internal Deco Considerations
We all want a nice appearance and flow for our homes; hence it is essential to consider your interior decor options to ensure that your carpet or wood stair blends. Be prepared to get inspiration by looking at different flooring or carpeting options for your stairs. For homes with wooden flooring, for instance, carpeted stairs may seem out of place.
Bottom Line
Besides the factors mentioned and highlighted above, it is also essential to consider safety factors when choosing between carpet or wood floor. Carpets may provide better traction than the wood floor. It does not necessarily mean that mats will prevent a fall. When a fall occurs, a carpet will give a better landing spot than a hardwood stair.
On the other hand, a too-thick carpet may cause more ripping and falls than hardwood stairs. The addition of more functional components like stair treads to wood stairs can significantly reduce risks.
In summary, both wood and carpet stairs have their pros and cons, and regardless of your option, maintenance will remain a significant concern. Wood stairs tend to be costlier than carpet stairs, but wooden stairs last longer and tend to be easier to maintain. You will need a professional installer to install either carpet or wood stairs.